Work With Us!
Being informed is the key to a smooth and successful home purchase. We want to arm you with the knowledge to make the best decisions and save you valuable time, money, and stress. A brief phone conversation with us may be life-changing. Whether you are looking to purchase a home for you and your family to live in, or if you're looking for an investment property, contact us.
---
Recent Blog Posts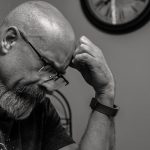 REO vs. Foreclosure – Which is Better? Many homeowners tend to confuse themselves between REO's and foreclosures. REO results from an unsuccessful foreclosure. If a homeowner is unsuccessful in meeting his/her mortgage commitments, the bank forecloses a property. Following this, the bank attempts to sell the property via an auction. And, contrary to popular perception, […]
more >>
Real estate investing is a complex business with lot of variables. Many amateur investors end up making instinctive and illogical investing decisions. If you are new to the real estate business, learning from other people's mistakes will hold you in good stead. In this blog post, we share 4 common mistakes that amateur real estate […]
more >>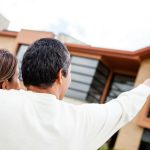 There are many bargain hunters who are enamored by the idea of purchasing a HUD foreclosure. HUD home is owned by the Housing Urban and Development Authority.  HUD homes are available at extremely attractive market rates, and are often, far below market value. They are 1-4 unit residential properties. HUD homes are homes that were […]
more >>
Testimonials
"I had the pleasure to work with Ash on multiple occasions. I was particularly impressed by Ash' ability to handle even the toughest clients. He has a tremendous work ethic and a solid reputation and his vast experience and outstanding skills are assets to every organization."

- Fabio R.
Find Us On Facebook